Nusa Penida Snorkeling Package, swimming with Giant Manta Rays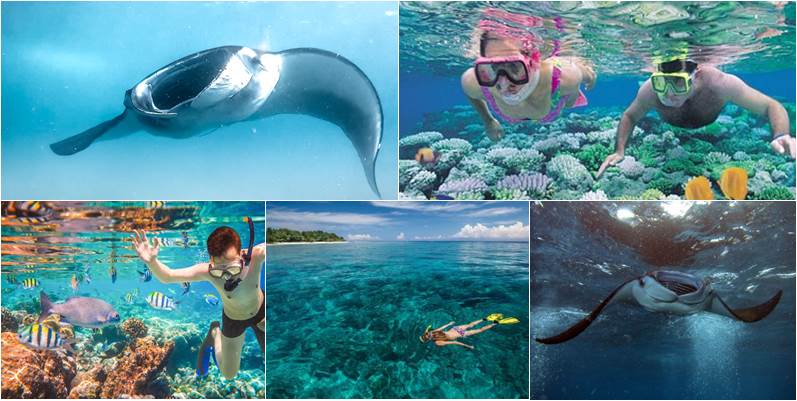 An amazing place to snorkel and see Giant Manta Rays, even though very popular for Scuba Diving but offers an excellent snorkeling experience to see very Giant Manta Rays.
97% chance to be able to see Manta Rays at Nusa Penida
Manta Rays will appear to the surface or about 5m away from the surface and because the visibility is always good here, you will definitely see this great fish.
Manta Ray is the largest ray species in the ocean with some of them growing up to 9 meters. found in warmer tropical waters in the world's oceans, around coral reefs and along continental shelves.
When you snorkel maybe you will see Manta Rays more than 10 at that time.
Its enormous size, Manta Rays is also seen hunting in the open sea. Manta Ray is a solitary animal and also a graceful swimmer. Like other large fish species, Manta Rays swim by moving their pectoral fins up & down that push their enormous bodies through the water around them. The short tail of Manta Ray also allows for more acrobatics with its movements and they even seem to jump out of the water.
Manta Rays is known to frequent the cleaning stations where small fish such as Wrasse and Angelfish swim in the Manta Ray gills and on their skin to feed, in the process of clearing it from parasites & dead tissue.
They are generally not interested in eating these smaller fish because they provide exceptional service to Manta Ray.
Unlike many sharks, Manta Rays actually do not have teeth and instead filter the food particles out of the water using a row of small dishes in their mouths, which they funnel in their mouths as they swim. A Manta Ray eats small marine organisms including microscopic plankton, small fish and crustaceans.
Despite its large size, the relatively benign nature of Manta Ray means it can fall prey to the Great White Shark, Killer Whale and also humans known to hunt Manta Ray.
The Manta Ray is not dangerous but it is still intimidating when a 5-meter creature swims straight at you before ducking away at the last moment.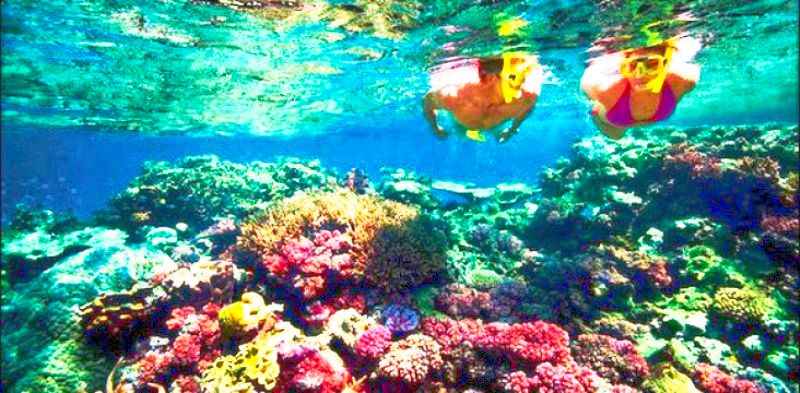 After we play with Manta Rays, we will proceed to Gamat bay and Crystal Bay to get a chance to see Ocean Sunfish (Mola Mola) if they come to the surface, or head north to the island is a chance to see the best coral triangle edge and see some formation soft and hard corals are amazing and beautiful.
Nusa Penida Snorkeling Package
2 spots Snorkeling.
Cystal Bay sees small fish and underwater
Manta Bay: Swim with Manta Rays giant fish
Then continue to visit:
Kelingking beach
Broken beach & Angel Billabong
This package includes
Half Day Snorkeling and tour (08.00 – 16.30)
Speed Boat PP Ticket (Sanur-Nusa Penida-Sanur)
Shuttle services
Transport air-conditioned car + Gasoline
Experienced Local Drivers / Tour Guides and Photographers
Lunch 1 x
Welcome drink, Mineral water
Snorkeling equipment, boats and snorkeling guides.